Based in Houston, Texas, USA, Earthen Escapes sprouted from a love of natural, holistic, self-care.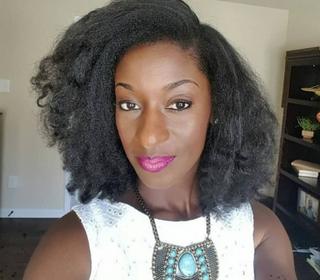 Owner and creator of the small business, Marquita McCoy, stumbled upon this gem as a result of trying to create a remedy for her own puffy eyes. She tried many expensive products as well as some DIY options like most people. She finally put together a successful option: our now Green Tea Infused Eye Masks. She wanted to use ingredients that were natural; especially if she was going to be using them frequently. She then decided that other people could benefit from her creation and she was correct. Months later, Earthen Escapes was born. She realized that she could help to educate both women and men on how to achieve healthy skin by using ingredients that were already in their kitchen.
Our ideology is that healthy skin is the best skin. Our skin is the largest organ on our body and deserves to be properly nourished. Skin issues could be the result of a variety of things including products with harsh chemicals, improper diet, lack of exercise, illness, faulty skincare routines and stress. Our products contain all-natural, high-quality ingredients and are formulated to target common skin problems such as dark circles, puffy eyes, oily/dry/combination skin, uneven skin tone, hyperpigmentation and acne. Join us on our skincare journey and let the GLOW up begin!